Effortless email warm-up to boost inbox placement
Build, maintain, and repair your sender reputation automatically.
No credit card is required

Easy to set up
TRUSTED BY THE MOST INNOVATIVE COMPANIES WORLDWIDE


What is email warm-up?
Without email warm-up
Whether it's a new account or an old one, sending cold emails without proper warm-up can harm your deliverability.
Your emails end up in junk or spam

Your domain might be blacklisted

You get blocked from sending emails
With email warm-up
Having your email account properly warmed up when you use it for outreach will ensure high deliverability of your campaigns.
Your emails are delivered to the inbox

You build a solid sender reputation

You can safely scale your outreach
How much money you're losing
Let calculate how much money do you leave on the table by skipping the warm-up process.
Provide the info on your average email campaign performance to find out how much you could save by warming up your account.
How many emails do you send per campaign (on average)?
What's the potential revenue from one email campaign?
What's the average open rate of your email campaigns?
Why MailToaster's Email Warm-Up?
100% automated process
Connect your accounts in just a few clicks and watch your sender reputation grow while we do all the heavy lifting. No technical skills required.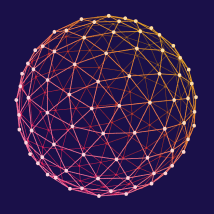 Trusted network of real inboxes
We use peer-to-peer sending only with no free or temporary email accounts to make the warm-up process safe and effective.
Positive engagement
The system interacts with your emails – opens, replies to, marks as important, removes from spam, etc. – in the most realistic way.
Available for GSuite, Outlook and other providers
No need to switch email providers. Our service works with both Gmail, Outlook and other providers to make it easy to use and convenient for anyone.
Multiple warm-up profiles to meet your current needs
New email account

Build up sender reputation

Reputation protect

Maintain high email deliverability
Easily check DNS settings
Automatically check validity of your SPF, DKIM, DMARC and other emails-related DNS records.
Track your progress with detailed reports
How to get started
Connect your email account
Connect your email account (Gmail, Outlook or other providers) and instantly start the warm-up. No technicals skills needed, it's fast and super easy to set up!
Configure warm-up settings
Once you add an email account, select a suitable warm-up profile – New Email Account, Reputation Protect – based on your needs.
Send auto-generated texts or use templates
Choose between unique email copy generated by our GPT-3 assistant or your own templates to be sent during the warm-up.
Filter warm-up emails in your Inbox
Your automated warm-up emails will be neatly organized in a separate folder in your inbox to make it convenient for you to use.
Pay-as-You-Go pricing
MailToaster's Email Warm-Up pricing is flexible and transparent. The flat fee is $29 per email account per month billed monthly or annually, depending on your subscription plan.
Usage-based pricing

Multiple warm-up profiles

Cancel or resume anytime
Warm up my email
What some of our customers say about Email Warm-Up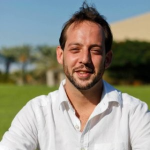 "It's a reliable tool and I have found that my deliverability comparing to other tools is much better."
Founder & CEO

"They have good deliverability and reached out to me proactively to help me improve my deliverability."
Chief Executive Office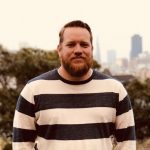 "I have used MailToaster for multiple outbound campaigns and generally always had success with deliverability and replies."
Head of Recruiting
Effortless Email Warm-Up with MailToaster
We've all been in the situation. You spend hours drafting your cold emails, carefully build your prospect list, and verify the contacts. You polish your subject lines, and tweak your schedule. Finally, you hit "send" and launch your sequence… And what do you know?
Your open rate is not looking as good as you'd like it to be and your reply rate is even worse. It happens to a lot of people, and it happened to me too.
This is where email warm up services come into play.
Picking a reliable email warm up tool
Simply put, the process of warming up your email account or domain (aka IP warm up) allows you to build and raise your reputation through regular and positive engagement – i.e. sending and receiving messages – with the contacts in your network. As a result, those opens and email responses help warm up domain, proving to the service providers that you can be trusted.
There are two ways to warm up an email: manually and automatically.
The first warm up option is free and available to everyone. All you need to do is send the warm up emails one by one to the people you know (and make sure they open and respond to them). This is a slow but steady approach to warming up email domain which requires a lot of effort.
In the second case, you use dedicated warming tools to do the work for you with little to no manual effort. While this email warming option is a more efficient way to raise your reputation, it has its price. Yet, considering the amount of time and effort it allows you to save, paying $30 or even $50 mer month is well worth it.
MailToaster is by far the best email warmup service out there with reliable network of subscribers for peer to peer sending and transparent, affordable pricing. It allows you to warm up email template and exact signature you're going to use in your outreach. This email warmer also helps you to check your account health and setup.
Now, let's talk specifically about how to warm up an email address before you start your outreach.
How to warm up email from scratch
As mentioned above, using software like MailToaster is a breeze. All you need to do is connect your account to the service and launch the process. You will start building your reputation instantly and warm up your email in no time.
When getting started, it will usually take 2-3 weeks to warm up email account and make it ready for outreach. If you follow a consistent email warm up schedule and get 100% positive engagement with automated email warm up tool, your reputation will increase even faster.
With an old email custom warm up schedule might be a better option since you get a full control over the whole process and can ramp up the process as you see fit. You can find a sample framework online or build your own. All in all, when warming up your email schedule plays an important role, so pay attention to it.
An important note here is that once you warm up inbox for outreach, it's better to keep the process running in the background. This way you can minimize any negative consequences in case of high bounce rate or unsubscriptions. With regular sequence sending at scale, it's not a one-off task to warm up email for maximum deliverability.
Start warming up your email for cold emailing with MailToaster
If you're looking for a reliable email warming service, MailToaster is the perfect choice. With an intuitive interface and a large network of real accounts, it is the perfect tool for cold email warm up your domain can rely on. It has a free 7-day trial so you can decide whether it's the right tool for you.
With MailToaster, you can make sure your emails get delivered at scale, reliably and quickly.